Say goodbye to metal and wires that come with traditional braces! At Harker Chan & Associates in Southeast (SE) Calgary, we offer Invisalign® clear aligners to help achieve a straighter smile. 
---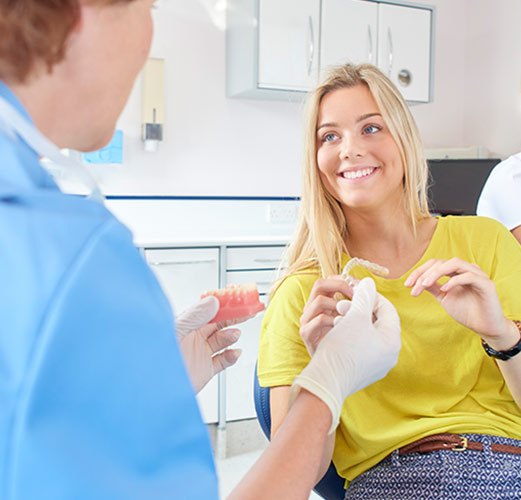 What is Invisalign?
Invisalign uses a series of clear, removable, and comfortable aligners.
By adjusting the shape of each aligner over the course of your treatment, your teeth can be gradually moved into position.
Why might I consider Invisalign to help straighten my smile?
There are several reasons that make Invisalign an optimal choice to get you on track to a straighter smile.
Invisalign is Clear
Invisalign is Convenient
Invisalign is Comfortable
---
If you think Invisalign might be right for you, please contact us to schedule a consultation today. We are here to answer your questions and provide the treatment you deserve!
Book an appointment today with Harker Chan & Associates.
We're always happy to welcome new patients. Contact us today!